The regulations surrounding "Insect repellent for human skin" in Japan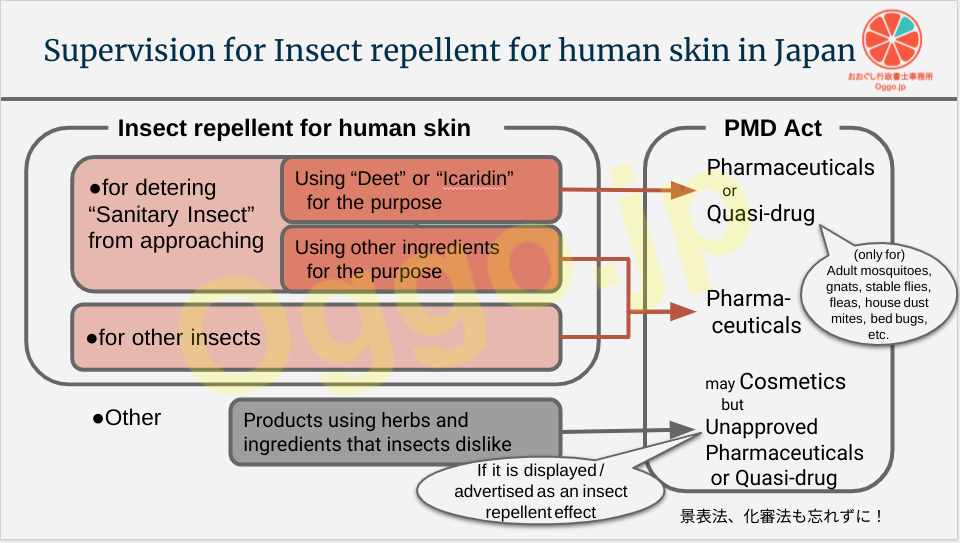 I can't say that summer in Japan is refreshing, but there's one thing that makes things worse. It's mosquitoes.
If you'd like to spend your time on Japanese summer, I strongly suggest having an insect repellent with you.
There is a lot of information about insect repellent for customers such as "Which you should choose", or "better way to use".
So, I'm going to write down some information for the person who wants to import/develop/sell insect repellents intended to be applied to human skin this time.
Supervision for Insect repellent for human skin in Japan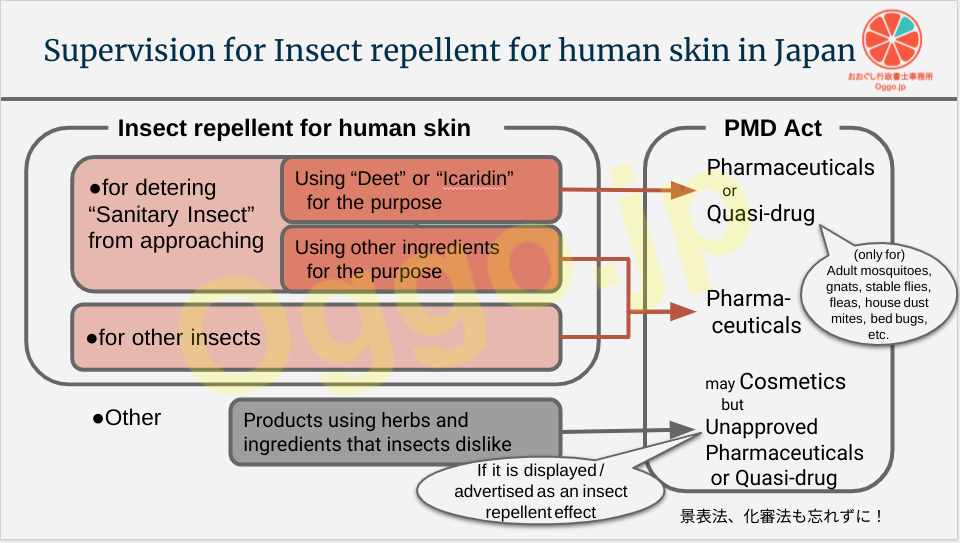 It's easy to purchase insect repellents this season because it is sold kind of everywhere. Drag stores, super markets, convenience stores, etc..
But if you'd like to sell your product as an insect repellent for human skin in Japan, the product must be a "Pharmaceutical" or "Quasi-drug". We call this kind of products as "Pest control drug (kihi-zai)「防除用医薬品(忌避剤)」" or "Pest control quasi-drug (kihi-zai)「防除用医薬部外品(忌避剤)」", and they all are required to obtain a right kind of regulatory approval.
If you try to sell a product that has not obtained proper regulatory approval as an insect repellent, you'll have troubles such as being unable to clear the customs and a major e-commerce mall (such as Amazon.co.jp) banning the sale of it.
In other words, if you want to sell insect repellent in Japan, you need to go through the necessary process.
-Sanitary Insect
This was defined in the old Infectious Disease Prevention Act in Japan [1].
Quasi-drugs are allowed to appeal to keep "adult mosquitoes, gnats, stable flies, drinks, house dust mites, bed bugs, etc." out of these "sanitary pests".(Ref. 平成29年9月29日薬生監麻発0929第5号の表1−3)。
-Deet
Deet : N,N-diethyl-m-toluamide
In 2016, when Zika fever caused a fuss in Japan, the compoundability was raised to 30% [2].
-Icaridin
Icaridin, also known as Picaridin : hydroxy-ethyl isobutyl piperidine carboxylate.
In Japan, it was newly introduced in 2015 as an active ingredient of pharmaceuticals or quasi- drugs as insect repellents [3] [4].
As with DEET, the compoundability has been increased to 15% in 2016 [2].
Pharmaceuticals or Quasi-drugs, which is better choice for me?
It's hard to tell which is a better choice.
In general, pharmaceutical products have high hurdles for acquiring and maintaining licenses and products approval, but if you can ready proper materials, there is a high degree of freedom in ingredients or other. On the other hand, quasi-drugs have lower hurdles for acquiring and maintaining licenses and products approval than pharmaceuticals, but have a lower degree of freedom in ingredients or other.
Choosing the right option for your purposes early in development is the least wasteful.
Oggo.jp
Perhaps the pest control drug / quasi-drug is a niche, and there are few specific notifications regarding the application for approval.
If your company doesn't have a track record in this category, you'll have a lot of trouble getting approval.
Oggo.jp supports people who are thinking of doing business in the field of healthcare in Japan.
Our office provides consulting not only for license-related procedures, but also for sellers' worries such as "I can't decide which way is better, whether to quasi-drug or to unregulated products!" Or "I don't know the rules to sell in Japan."
The first consultation is free.
Please feel free to contact Oggo.jp whether you are in the planning stage or have a product already in your hand.
References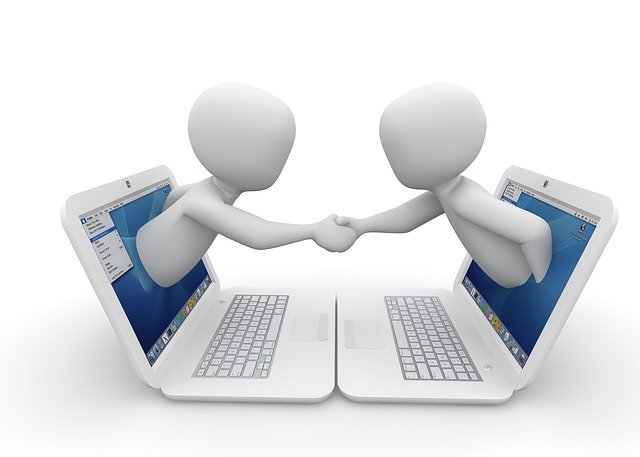 お気軽にご相談ください。
・初回相談は無料です。
・行政書士には秘密保持の義務が課せられております。
・フォームに入力されたメールアドレス以外に、当事務所から連絡差し上げることはいたしません。