Regulations on Ethanol production
Like other PPE products, disinfectant products have exploded in demand as the coronavirus infection spreads.
Nowadays, supply has caught up in Japan and it is easy to obtain.
Will the market shrink in the future?
Apparently, when I searched on the Internet, many research companies seem to predict the growth of the disinfection market in the future (search for "disinfection market 2022" on Google.co.jp).
This time, I would like to focus on "products used for skin disinfection that use ethanol as the main ingredient" and take a look around the regulations.
Supervision for Ethanol Production in Japan
Regulations on ethanol products have a multi-layered structure.
I summarized it roughly (References 2 and 3).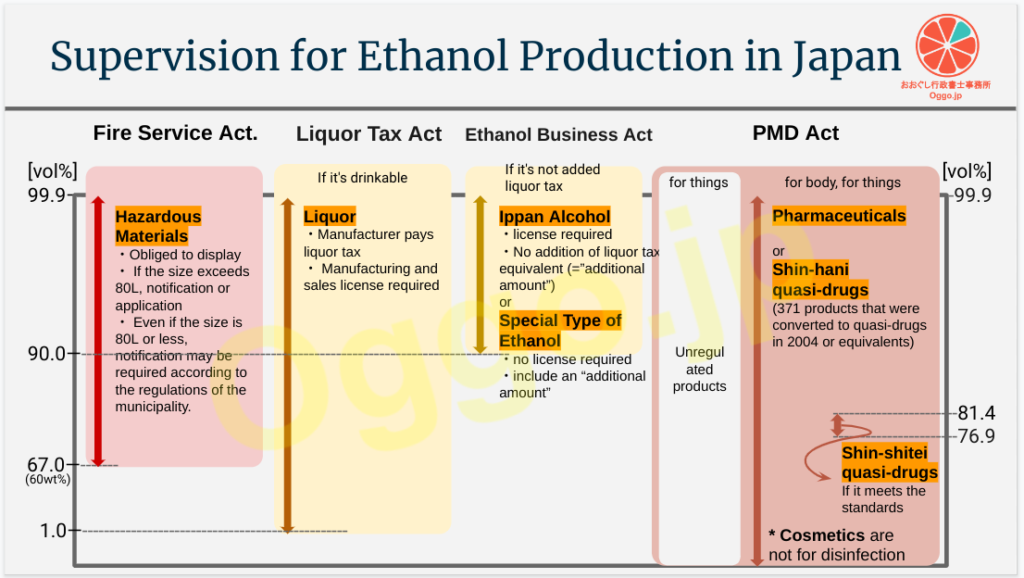 - Hazardous Materials in Fire Service Act
- Liquor in Liquor Tax Act
- Ippan Alcohol or Special Type of Ethanol in Ethanol Business Act
- Pharmaceuticals. Shin-hani quasi-drugs or Shin-shitei quasi-drugs in PMD Act
*PMD Act = Act on Securing Quality, Efficacy and Safety of Products Including Pharmaceuticals and Medical Devices
For disinfecting the human body, need to comply with PMD Act
Disinfectants intended for use on the human body are regulated as Pharmaceuticals or Quasi-drugs by PMD Act.
And they're basically categorized pharmaceuticals, but if it falls within the framework of quasi-drugs, it is a quasi-drug.
It is not something that can be simply compared, but if you dare to say it, the difficulty level is pharmaceuticals >>>>> quasi-drugs.
Here, we will introduce the following two quasi-drugs that can contain rubbing alcohol.
Shin-hanni quasi-drug
Shin-shitei quasi-drug
And, we are not allowed to appeal sterilization or disinfection if the product is a Cosmetic.
Shin-hanni quashi- drug are 371 products that were converted from pharmaceuticals to quasi-drugs in 2004 and equivalent products.
Basically, if you don't have the approval information for the new quasi-drugs, it will be difficult to apply in this category.
2.Shin-shitei quasi-drug
Approval criteria are shown for Shin-shitei quasi-drug.
In the case of ethanol for disinfection, it is required to mix ethanol in the range of 76.9 to 81.4 vol%.

I can't say it's an easy way to sell.
However, when it comes to "making and selling rubbing alcohol for the human body," I think this option is still appropriate.
A frame for quasi-drugs has also been created for the purpose of disinfecting and sterilizing items.
In the past, disinfectants were roughly classified into quasi-drugs for use on the human body and miscellaneous goods for items (however, those used for medical instruments are treated differently).
However, on October 4, 2022, a temporary and exceptional notice was issued that products intended for disinfection and sterilization of items (below) will also be treated as quasi-drugs.[5]
Disinfection and sterilization of furniture, instruments, articles, etc.
Disinfection and sterilization of baby bottles and nipples
Disinfection and sterilization of cooking utensils and tableware
Indoor disinfection and sterilization
Disinfection and sterilization of bathrooms and toilets
It says "temporary", but it's expected that it will probably be a permanent change.
(*This section was added on February 7, 2023)
Note: About high-concentration ethanol products
You may know that there are currently so-called "high-concentration ethanol products" in Japan.
They're the products that like "it contains high-concentration ethanol and can be expected to have a disinfecting effect" but "has not been approved under PMD Act".

This was created by the government taking temporary and special measures to improve the tight demand in the Covid-19 epidemic.
"Only when it is unavoidable, high-concentration ethanol products can be used as a substitute for rubbing alcohol in medical institutions" (Reference 4).
So, it is undeniable that the situation may be withdrawn after the tight demand situation has improved.
Therefore, Oggo.jp does not recommend starting a business within this framework when we think about the long run.
Oggo.jp
Oggo.jp supports people who are thinking of doing business in the field of healthcare in Japan.
Our office provides consulting not only for license-related procedures, but also for sellers' worries such as "I can't decide which way is better, whether to quasi-drug or to unregulated products!" Or "I don't know the rules to sell in Japan."
The first consultation is free.
Please feel free to contact Oggo.jp whether you are in the planning stage or have a product already in your hand.
References
"PMDAにおける新型コロナウイルス感染症対策に係る活動について". 独立行政法人医薬品医療機器総合機構. 更新日不明. https://www.pmda.go.jp/about-pmda/news-release/0012.html. (参照2022−06−16)
"Q1 酒類の定義を教えてください。". 国税庁.更新日不明. https://www.nta.go.jp/taxes/sake/qa/01/01.htm. (参照2022−06−17)
"アルコール事業法の理解を深める". 経済産業省製造産業局アルコール室. 平成26年3月. https://www.meti.go.jp/policy/alcohol/alc_pamphlet_rev.pdf. (参照2022−06−17)
「新型コロナウイルス感染症の発生に伴う高濃度エタノール製品の使用について」令和2年3月23日厚生労働省医政局経済課 厚生労働省医薬・生活衛生局医薬品審査管理課 厚生労働省医薬・生活衛生局監視指導・麻薬対策課 事務連絡
令和4年10月4日薬生薬審発1004第2号「物品の消毒・殺菌を目的とする消毒剤たる医薬部外品の製造販売承認申請の取扱いについて」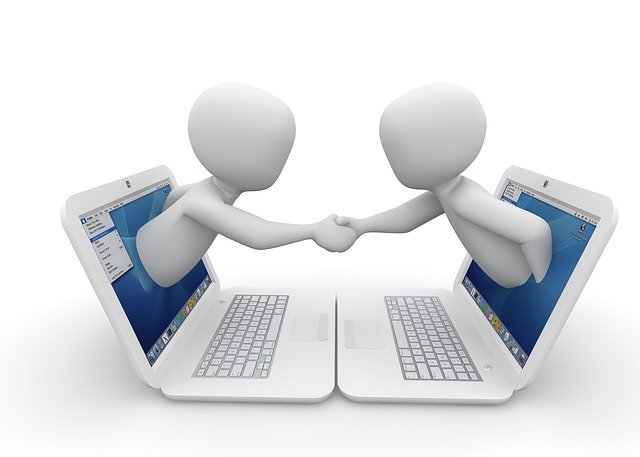 お気軽にご相談ください。
・初回相談は無料です。
・行政書士には秘密保持の義務が課せられております。
・フォームに入力されたメールアドレス以外に、当事務所から連絡差し上げることはいたしません。